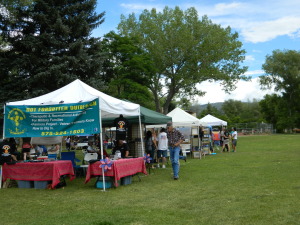 2017 Arts Festival information and vendor application
A unique event during the summer tourist season! We have had overwhelmingly positive responses from our participating Military Family artists. The 2016 Fair was featured in listings in Taos and New Mexico events calendars, newspapers, and radio announcements. The Town of Taos provided entertainment through live bands and (3), kids' Inflatable play areas and FREE pancake breakfast for Military Families.
Many past & present Service Members are using art as a form of therapy especially for individuals who resist other treatment approaches or may be unaware of their conditions or issues inhibiting their rehabilitation recovery.  NFO's Recreational Therapy assists in improving function and ability, but also uses interventions that are individualized and holistic, incorporating Veterans' interests, family, community, and lifestyle.
Centering on Veteran strengths diminishes the focus from disability to ability, increasing function and independence, promoting wellness and prevention, and restoring quality of life. NFO believes that recreational therapy provides for friendship, connectedness and community; which are vitally important to overall health and wellness of Military Families.