Not Forgotten Outreach inc, is a 501 (c) (3) non profit dedicated to motivating Military, Veterans & their Families, and Gold Star Families of fallen heroes to participate in recreational, therapeutic and/or farming activities to inspire the healing process. Not Forgotten Outreach creates opportunities to improve relationships and build comradery, while at the same time bolstering mindfulness and greater well being. Not Forgotten Outreach served 3,698 military families from New Mexico in 2018.
In addition to our numerous programs, we provide disabled veterans and Gold Star Families with information about and referrals to Veteran Administration and other recreational and therapeutic sport activities.
Not Forgotten Outreach, Inc is a 501(c)(3) IRS # 46-2052184. We are an all volunteer Board & Executive Director.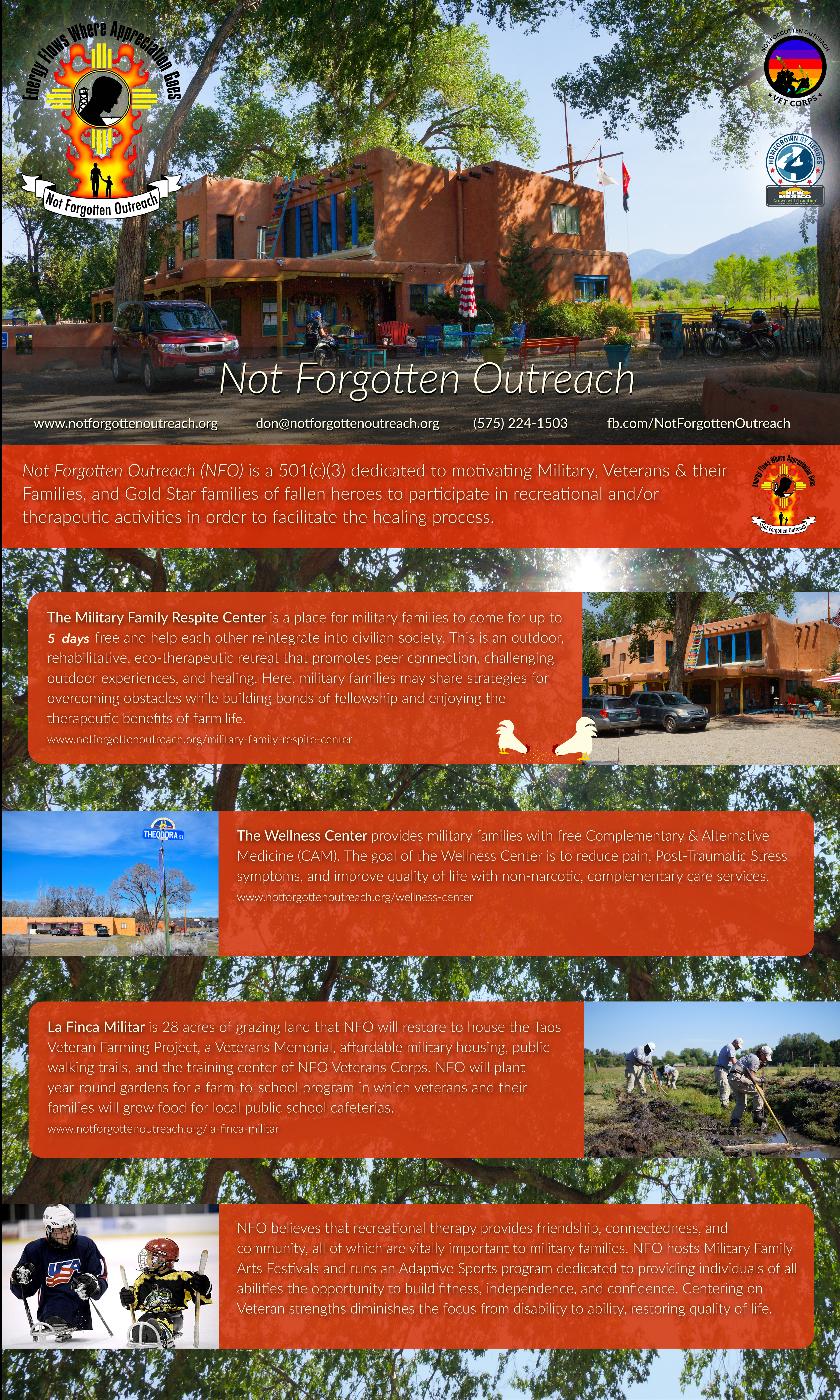 Not Forgotten Outreach collaborates with Ft. Bliss Survivor Outreach Services, National Guard Support Coordinator, and New Mexico and Tragedy Assistance Program for Survivors (TAPS), to identify Survivors in need of assistance to participate in recreation and therapeutic activities in their hometowns. We are upholding the sacred trust we share with our Gold Star families and the fallen warriors we have laid to rest. Let us always remember that the blessings we enjoy as free people in a free society, that came at a deer cost. Let us hold the memories of our fallen close to our hearts.